Silver Shimmer (..... or is it gonna be Gray? GOLD!) HACKS Stern KO Logo
$

20.00
Sold out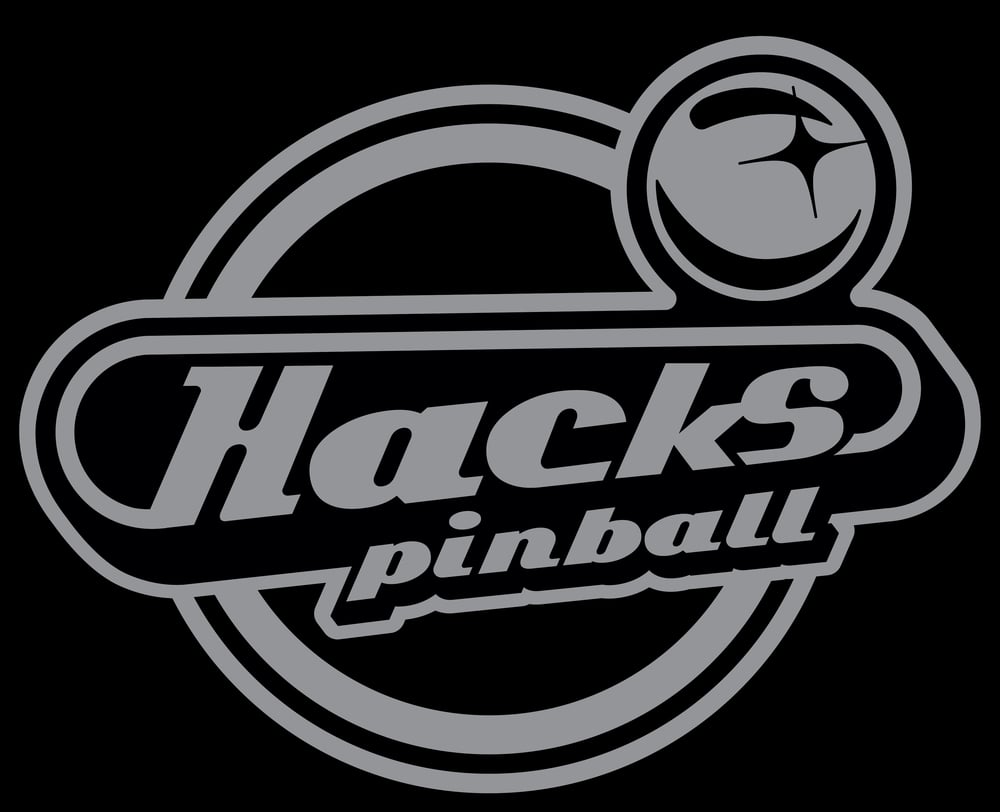 *PREORDER available through August 6*
Hey Hey! Its HACKS Shirt Day! This is going to be my last hoorah! I said one design...... well guess what MotherHackers..... I am doing two! Both of these designs come from the mind of our own Joel Engleberth! (Hey Stern, I didnt do it. He did. *Wink wink*)
The second limited run of awesome HACKS paraphenalia.....errrrr Apparel is none other than the Silver Shimmer (..... or is it gonna be Gray? GOLD!) HACKS Stern KO Logo
So how can I make this a Limited Limited Run? Well how about this? I have Silver Shimmer ink..... but I dont have a LOT of silver shimmer ink. Since I am closing up shop, I am not gonna buy more. With that being said.... I do have a nice gray that will fill the rest of the orders..... also..... Super Duper Limited Run....... 1 RANDOM item out of this preorder run is gonna end up with the GOLD Shimmer logo. (Dont want the GOLD possibly? PM me and tell me no GOLD)
So who is gonna hit that Orbit and whip it through the bumpers, hit the drop downs, and come home with the Highest score? Lets find out. When you get your shirt proudly display it and post it on HACKS! Find out who gets what color! It'll be awesome......for Social Media..... for HACKS!
No sandpaper shirts from me! I am going to offer this design across the board on all types of clothing. Subsequently, I will be using a variety of shirt brands to fill the orders. The common factor on this design, gonna be on black shirts! If you want it on a different color, let me know! I will do my best to make them all on the same brand of shirt..... but with the state of the world.... (Ya know they dont like to send shirts from China nowadays) I will fill them with whatever I can find!
If you want to pick up from me when done.... pick the "Anywhere Else" option.
Hey, you. Yeah the guy with the all the quarters in his pocket.....wanna join the gang? You know the one.....we dont talk about it. We wear black alot. You cant see us. Trust me, its a THING. Ok, now we are on the same page...... THERE IS NO PAGE.... anyway. Send me a PM with #Gang Also, not gonna say what we are doing here. But its in the SHADOWS! Muwahahahaha. Also, seriously, if you send this. No takesy backsies.